10 Great Modern Style Benches Under $200!!
Hey there! I am Arlette, the Diva in Training, and I want to show you some of my favorite benches, under $200!!
*The post contains affiliate links and I will be compensated if you make a purchase after clicking on my links.
Benches are one of the most important furniture pieces that anyone should add to their home and I hope this list inspires all you Toolbox Divas to go out grab one of your own or put your personal spin on it and make your own! This multipurpose fixture brings seating and class in any room that you choose. Here are some of my favorite modern benches that cost under $200 whether your buying or making it.
Who says you need to stick to neutral colors? The next modern bench you choose can be the splash of color that brightens up an entire room! Rich, bold colors from purples to blues or even pink! A fabulous piece of furniture that is a great conversation piece for you next get together!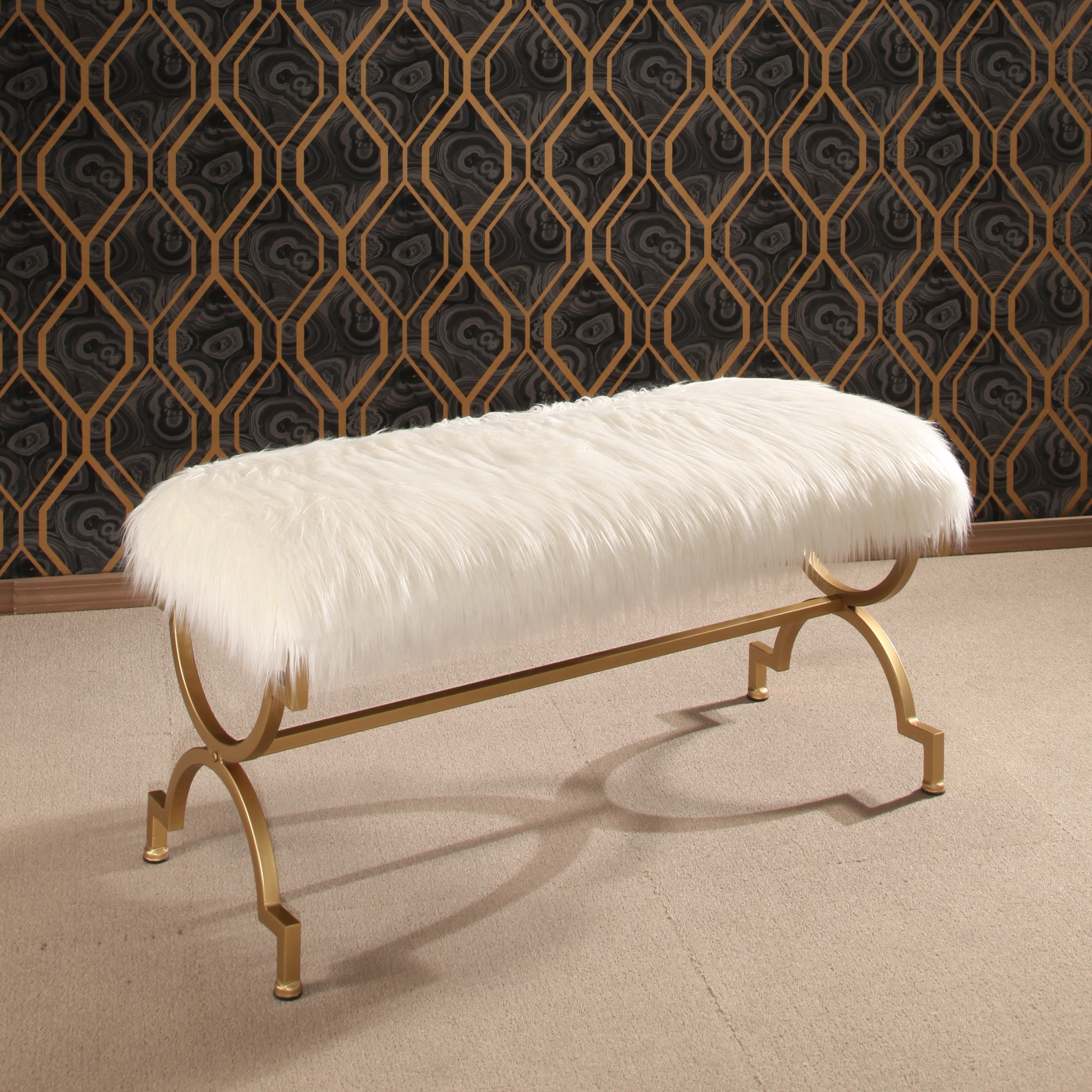 Do you want a modern bench that is animal-friendly and fashion forward? Bring a little texture and style to the room, by grabbing an awesome faux fur bench!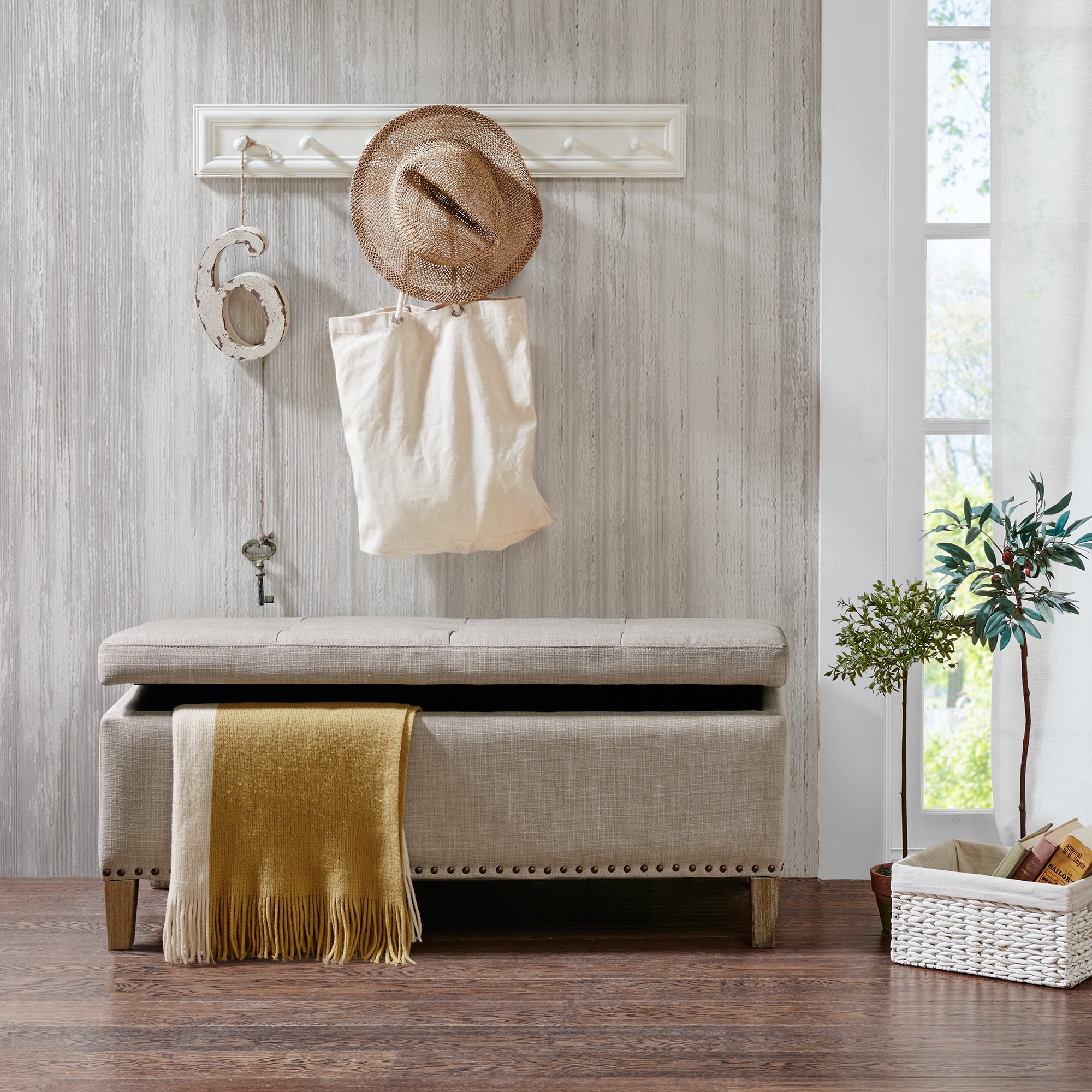 Modern meets Farmhouse with this next bench! This beautiful, tufted bench is accentuated with metal studs that gives this look a modern flair!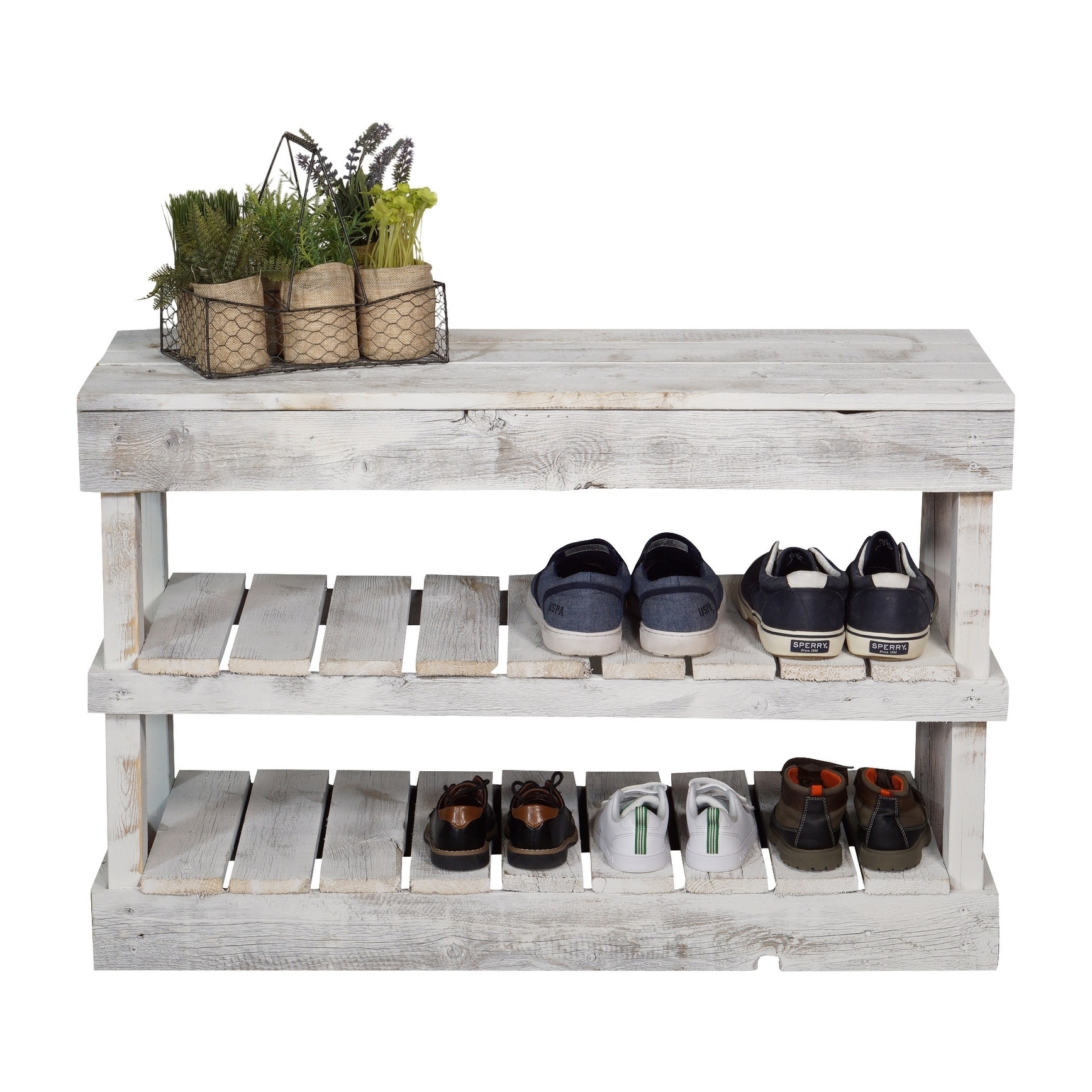 I love how barn wood is rustic but is coming back with a modern flair! Yes, I know that is an oxymoron, but you have to admit this bench that doubles as a shoe rack is pretty darn cute and functional! A perfect addition to your foyer or mudroom for all those extra shoes and more!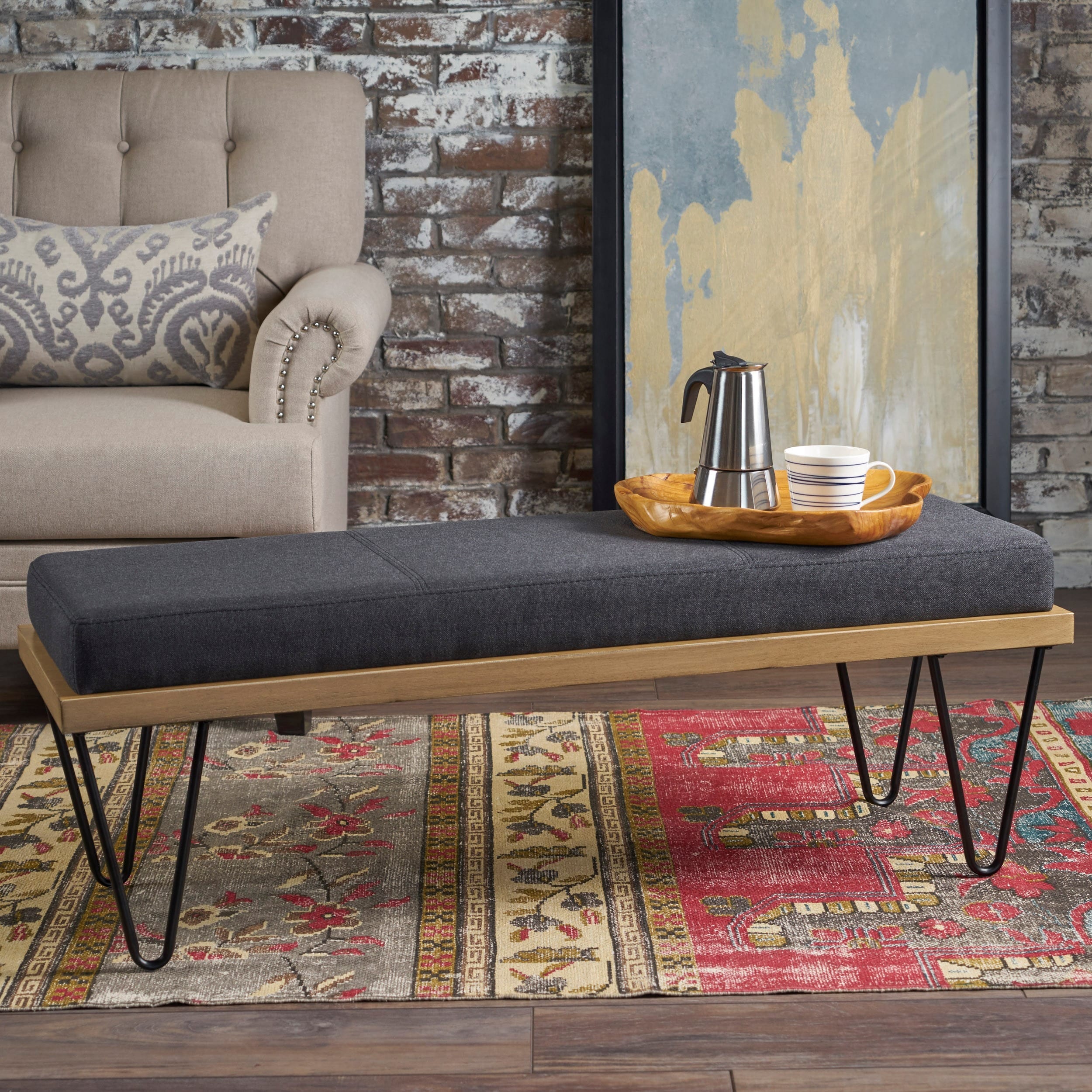 For the industrial, minimalist, the Elisha Industrial Modern Fabric Rectangle Bench by Christopher Knight Home bench is perfect for someone with a limited amount of space in their uptown loft or apartment. This industrial modern bench doubles as seating and a table! So, the next time you host a cocktail hour at your bachelorette's pad, you will have extra seating and table space, for your guests!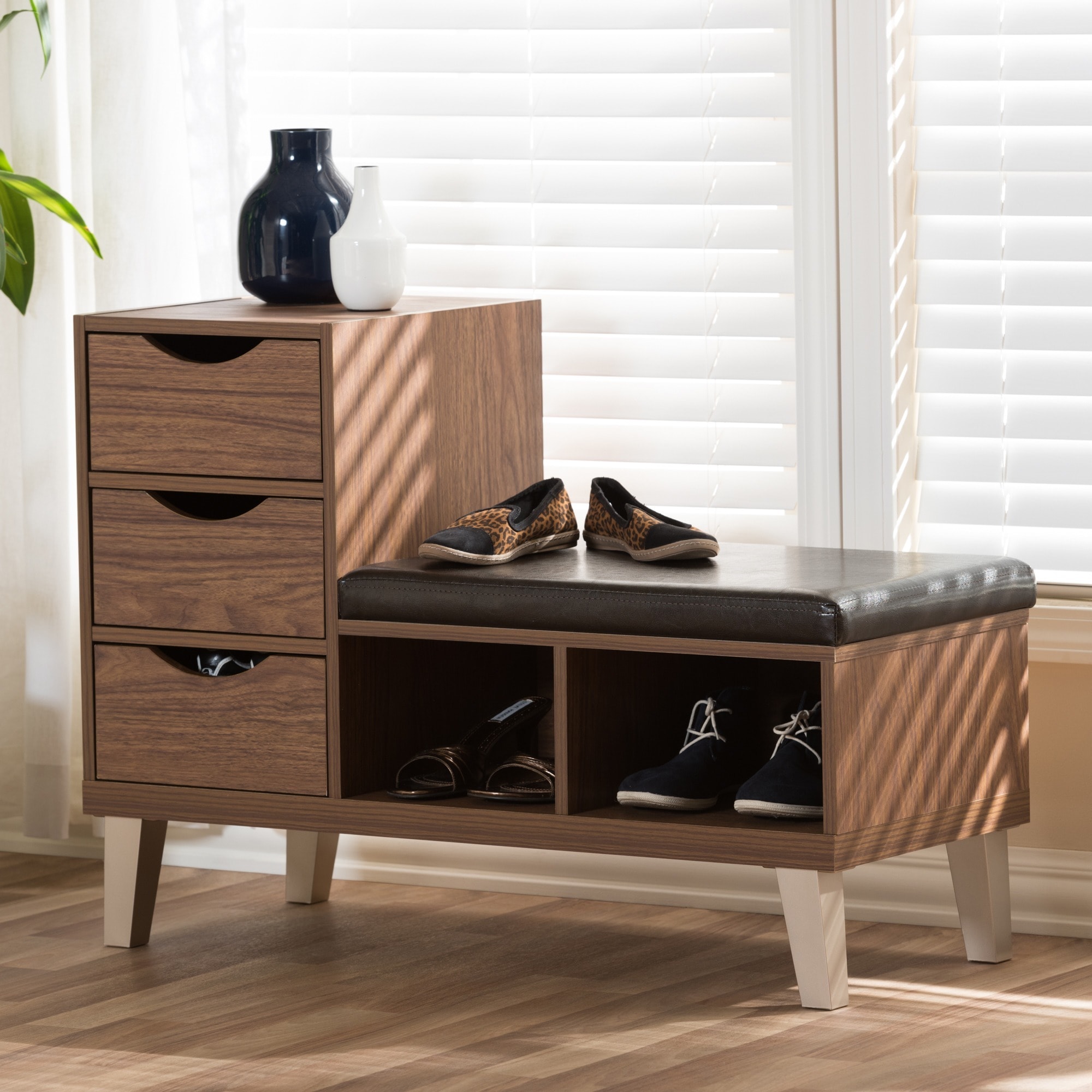 When old meets new, this bench was made for the hipster in all of us! Sleek woodworking with storage compartments and leather padded seat, will bring a contemporary vibe to your home.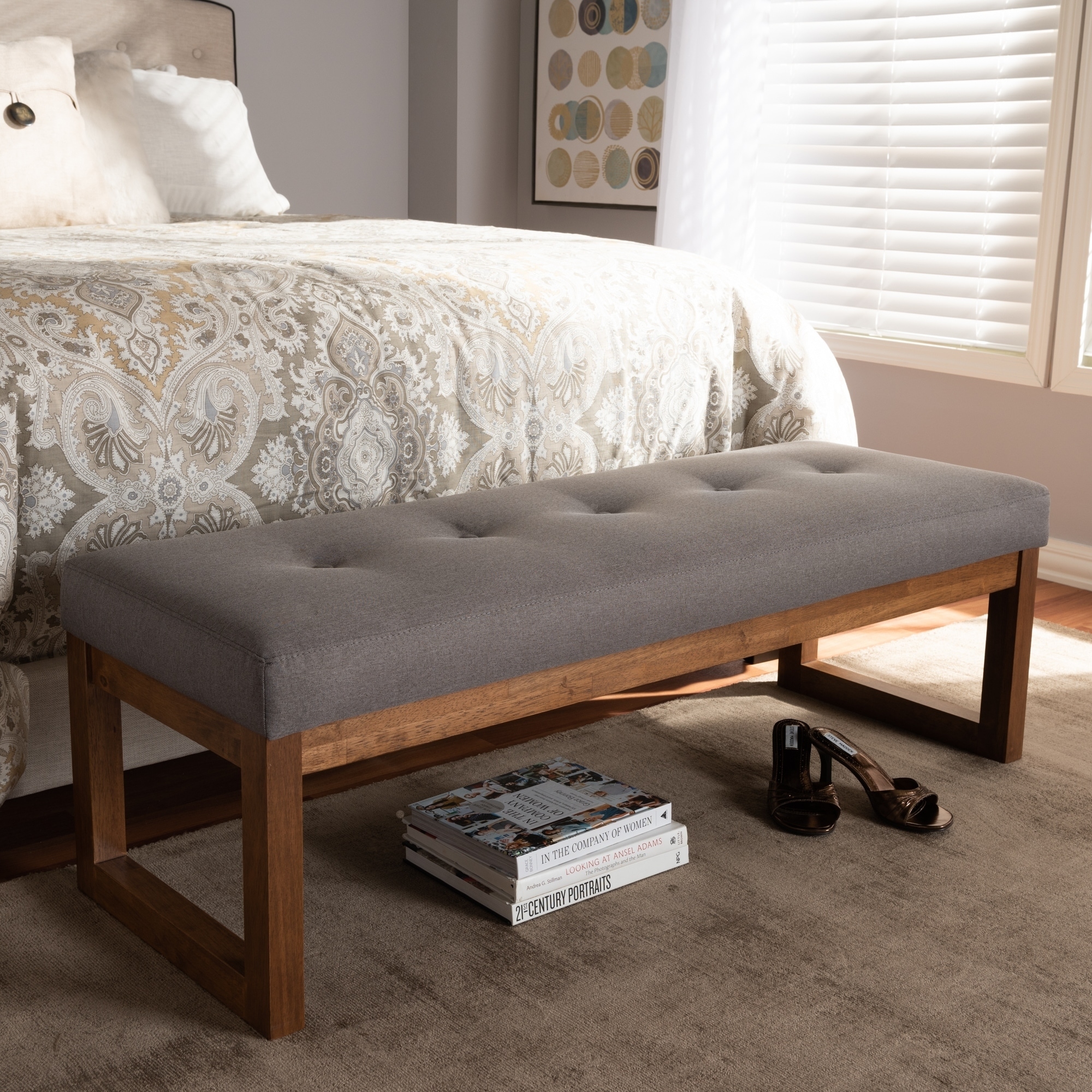 Who needs to go over the top? A sturdy and sensible bench is just as fabulous! Its neutral coloring and versatility make this bench perfect for literally any room of your choosing!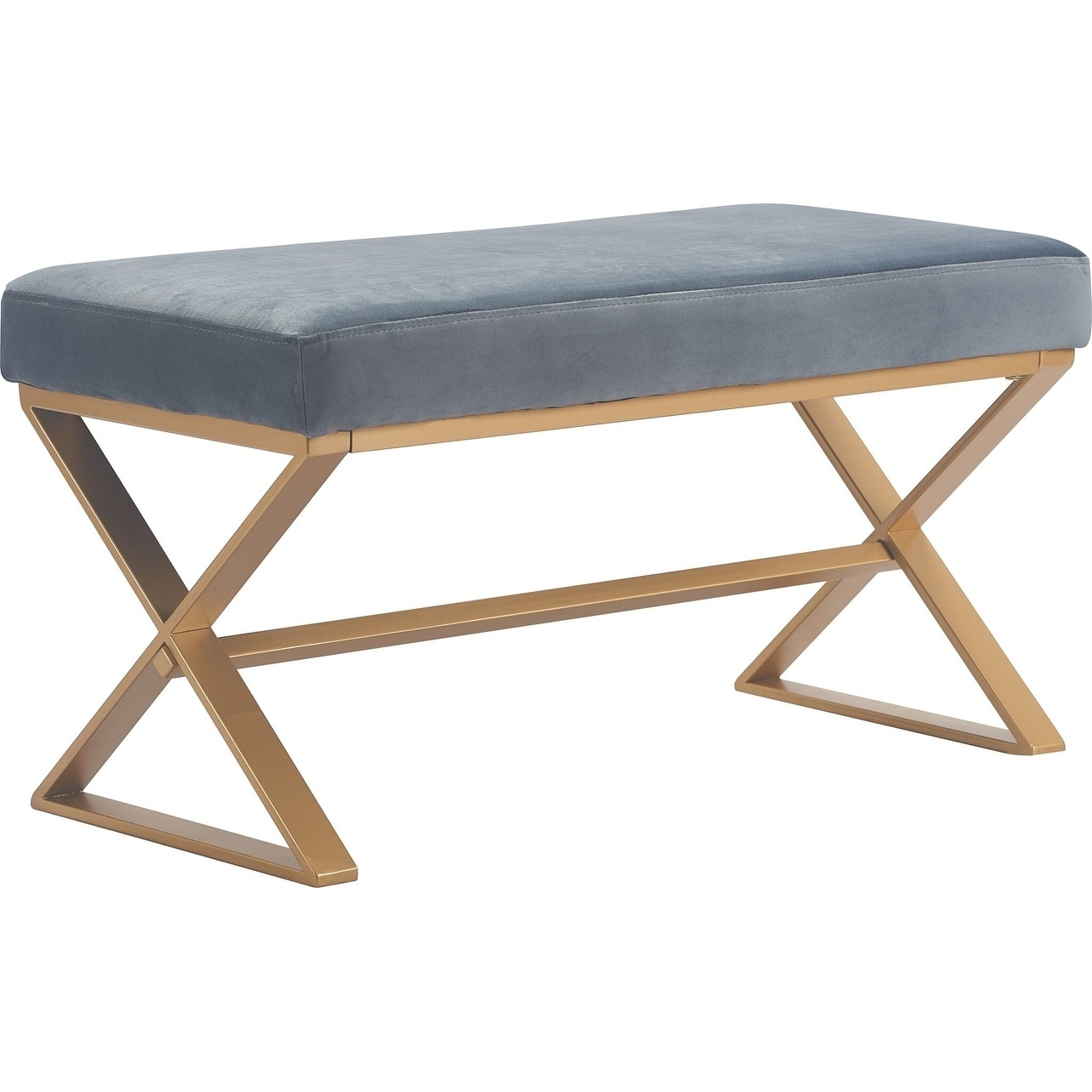 If simplistic comforts with a chic twist are more your style, then the Elle Decor Aveline Upholstered Bench is just what you need. Straight lines, with a soft velvet seat, compliments the room without being over the top.
Faux fur, bold colors, neutral colors, versatility and so much more! When it comes to decorating and your unique individual style, the sky is the limit. So get creative. Only gravity can weigh you down! If the perfect bench for your room or entryway can't be bought, consider these DIY options.
DIY projects are a labor of love! But these options are cheaper than similar styles you might find in a store. Also, there is nothing more gratifying than walking into a space seeing something that you made all on your own.
This tufted bench just screams sophistication! Plus it has hidden storage under the seat. This bench brings an air of elegance to any bedroom. With the pattern of diamonds that are created from the buttons placed throughout the cushion of the bench. So, head out to your local fabric and hardware store and get started on your new tufted bench, today!