Ideas on how to turn a closet into a craft area
In this post, I'll share ideas on how you can transform an unused walk-in closet into a usable craft space
Happy New Year! It's time to start thinking about how you can spruce up your home for the new year. This month, I am participating in New Year New Room Refresh, hosted by my friend Stephanie from Casa Watkins Living, and with other blogging friends. As part of this challenge, I am helping my aunt transform an empty closet into a useful craft area. Let's take a look at some of the ideas we have come up with so far.
Designing the Perfect Space for Crafting
The first step in turning an empty closet into a craft area is to determine what type of items will be stored in the space. We determined that my aunt would need storage for her jewelry and pen-making supplies and tools, as well as space to work on projects. To maximize her space, we decided to use adjustable shelves and drawers that can be easily moved around if needed. We also opted for wall-mounted shelving units so that she could store items off the ground, leaving plenty of room to work on projects.
Organization is Key
In order to keep her craft area organized and clutter-free, we used labeled bins and baskets to store small items such as jewels, glue sticks, ribbons, scissors, and more. Labeling each bin will help make it easy for my aunt to find what she needs without having to search through multiple containers or drawers. Additionally, we plan on adding a corkboard above her workspace to pin her to-do list and inspiration photos.
Lighting Matters Too!
Last but not least, lighting is essential when designing this craft room! Dimmable LED lights above the workspace to adjust the brightness depending on what project she is working on would be great – from scrapbooking pages under bright light all the way down to intricate stitching projects that require much more attention to detail. The additional lighting will also help make it easier when selecting colors or patterns while crafting away in her new creative space!
My aunt loves all things glam and bling. So I've gathered a couple of photos that she loved as inspiration in designing the space. She is also uber-big on neutral. Well, you guys know I LOVE LOVE color. So let's see how well I do to convince my aunt to add pops of color. I would also love to see some wallpaper. So fingers crossed!
Whether you are planning a full-scale renovation or just looking for ways to spruce up your home this year – don't forget about your closets! I'm so looking forward to transforming this closet into a beautiful craft area perfect for working on projects throughout the year. With careful planning and organization, you can turn any closet into a useful space that meets all your needs and fits within your budget too! I'm super excited to get started on my aunt's space. Stay tuned for updates all month.
Thanks again Stephanie from Casa Watkins Living for hosting us in this challenge! I'm super excited to see all the inspirational spaces come to life over the course of the month. Get in on the fun and check everyone's space! Until next time – Let's get dirty friends!!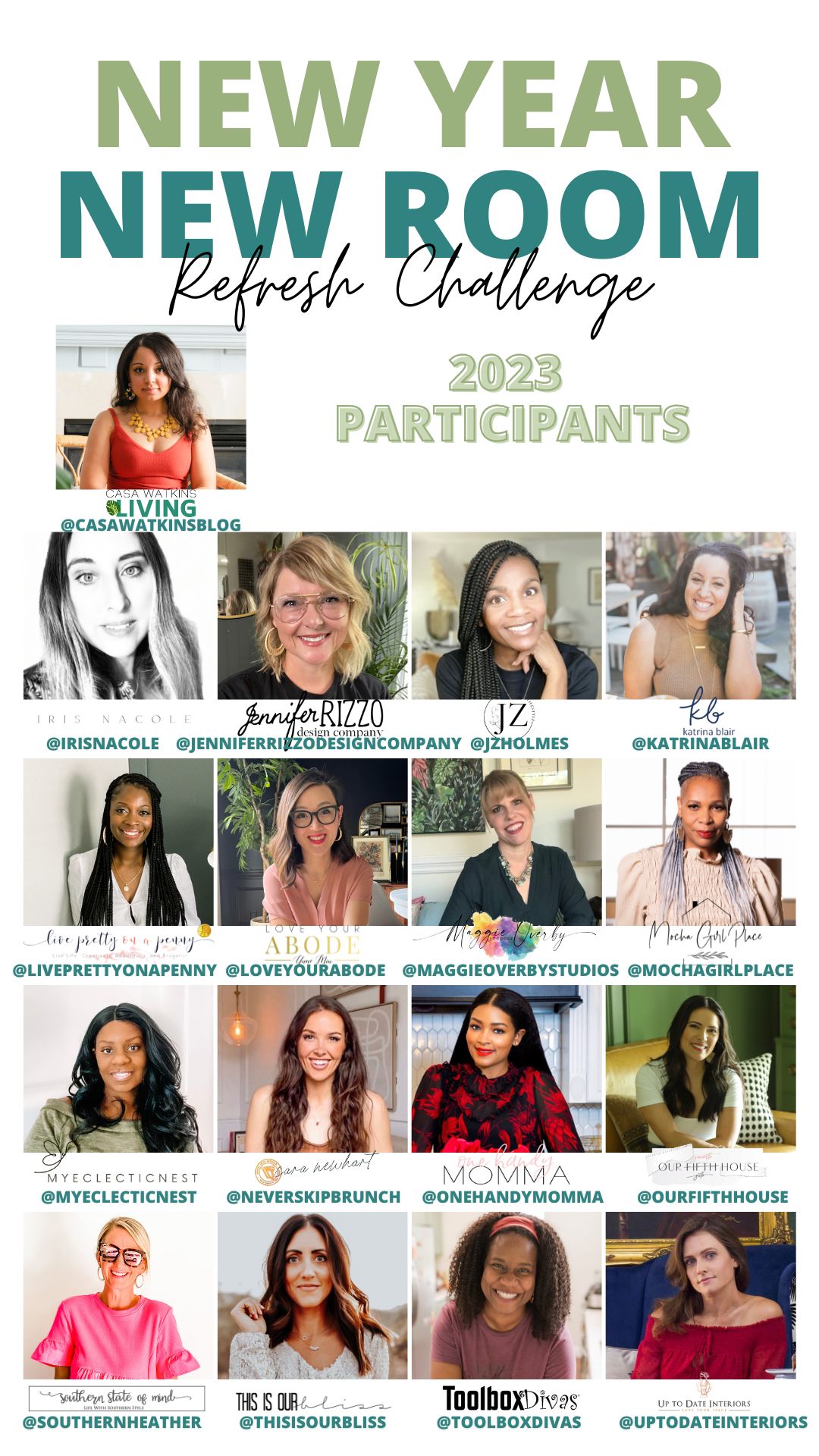 Casa Watkins Living // Iris Nacole // Jennifer Rizzo // JZ Holmes // Katrina Blair // Live Pretty On A Penny // Love Your Abode // Maggie Overby Studios // Mocha Girl Place // My Eclectic Nest // Never Skip Brunch // One Handy Momma // Our Fifth House // Southern State of Mind // This Is Our Bliss // Tool Box Divas // Up To Date Interiors