How To Turn a Small Room Into a Craft Room Week 4
Converting a small closet into a craft space
It's week four of the New Year, New Room Refresh design challenge hosted by my friend Stephanie from Casa Watkins Living and other fabulous blogging friends. This week I am helping my aunt transform an empty closet into a craft room. We are in the home stretch with one week left before the reveal! Let's take a look at what we have been doing so far and how we plan to finish it up this coming week.
This past week we made some big design strides towards completing our craft closet transformation. We cleared out the closet and we decided to stick with the wall color that was just painted in the closet. We decided on using an off-white for the cabinets to make the room appear larger while also creating a simple, serene atmosphere that is still visually interesting. To add some visual interest, we topped the white cabinets with a wood countertop in Provincial stain color. The result looks great!
The next step was tackling storage solutions. We wanted something functional but also stylish so we opted for lots of cabinets and open shelving to maximize storage space while still making it easy to see all of my aunt's supplies at a glance. We installed two shelves on the back wall, making sure to stagger them for maximum efficiency and impactful style.
We still need to add a few finishing touches to really bring everything together. For example, I didn't get a chance to install the light fixture on the ceiling. We also need to hang up some art pieces on one wall. And I'll need to trim and caulk out the cabinets. Overall, this craft closet is really coming together nicely!
With only one more week left until reveal day arrives, this project is sure to be completed soon! I can't wait to show you all how our hard work has resulted in such an amazing craft closet transformation–stay tuned for next week when I will share all of the details as well as photos of our finished product! Until then, happy DIYing everyone! In the meantime, for more inspiration or tips on The New Year New Room Refresh Challenge head over to Casa Watkins Living where Stephanie and all the other amazing bloggers participating in this challenge. See you soon!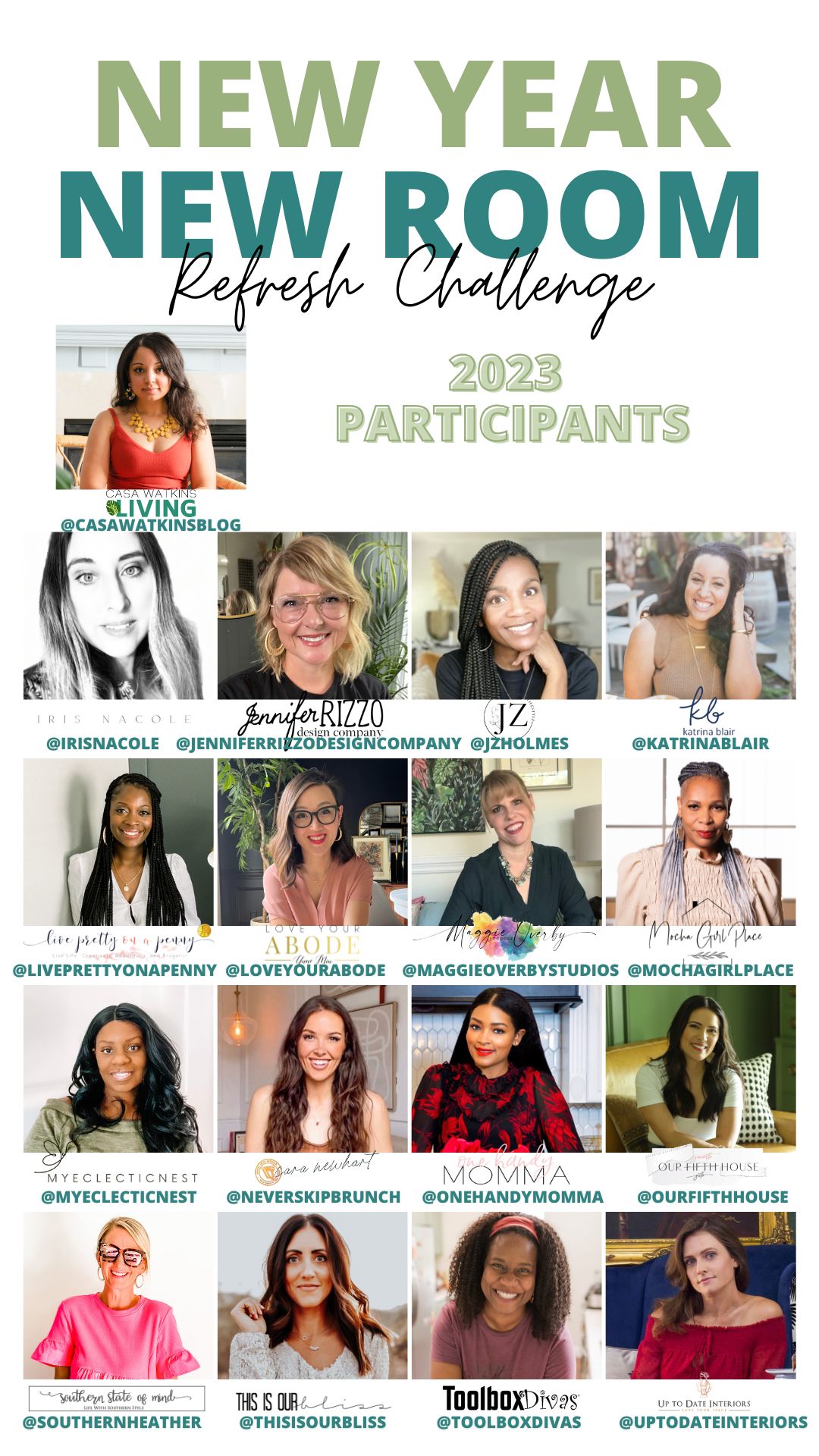 Casa Watkins Living // Iris Nacole // Jennifer Rizzo // JZ Holmes // Katrina Blair // Live Pretty On A Penny // Love Your Abode // Maggie Overby Studios // Mocha Girl Place // My Eclectic Nest // Never Skip Brunch // One Handy Momma // Our Fifth House // Southern State of Mind // This Is Our Bliss // Tool Box Divas // Up To Date Interiors